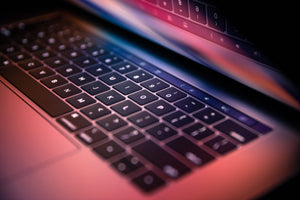 SEO Services
Regular price
$1,000.00
$0.00
Unit price
per
How to Generate Traffic Using SEO
The hardest part of any online business is to actually drive traffic to your website, but luckily there have been many things designed to help make that job easier for you, one of which is Search Engine Optimization, or SEO.
The concept of SEO has been first developed with the purpose of helping search engines bring out content most relevant to a search on the first page based on keywords, meaning that you need to make your content flow naturally while still keeping your keyword present here and there. In most cases a proper SEO ranking results from multiple factors being put together, meaning that you need to put the keyword in as many different places as you can, including the titles, subtitles, image descriptions, meta tags, and headline tags.
SEO (SEARCH ENGINE OPTIMIZATION)
SEO using industry best "white-hat" practices for building increasing keyword rankings and traffic on Google, YouTube, Bing and other niche search engines. We use techniques proven to increase domain authority, including strategic keyword targeting, competitive analysis, strengthening on-page ranking factors (content, architecture, performance and indexability), and growing off-page ranking factors including link building.
When we first engage, emphasis is placed on correcting technical issues that hinder search engine rankings and completing all necessary foundational work for long-term SEO success.
This includes:
Optimizing and writing metadata including title tags, description tags, h1 and h2 tags, audit content and make url recommendations
Auditing web properties for crawl issues and potential Google penalties
Ensuring websites are indexed properly with search engines, generating and submit site maps as necessary
Fixing canonical and duplicate content issues
Going forward:
Identify the most valuable SEO keywords for your company to target, including both high volume and mid & long tail keywords that are less competitive and costly
Generate high-quality backlinks
Conduct content marketing activities such as blog posts, videos and page content that can maximize search engine appeal
Provide complete real-time dashboard to view analytics and results
Your website is likely to rank higher and capture more search traffic from the sources where your best leads come from.
If you can, make sure that the keyword you plan on using will be present in your domain name, or at least in your address bar as it will not only help you gain rankings on search engines, but it will also help people identify what your website is about very quickly and easily. You should also look into increasing your keyword variety by taking various synonyms of your keywords and running them through a keyword tool; chances are that you will find a variety of keywords that give you a good amount of searches when used together on the same page. Another way of adding some variety to your on-page SEO factors is by adding pictures and videos alongside your content, all while using your selected keywords in their titles and descriptions; not only will this be more popular with real people, but it will provide your website with more relevance in the eyes of the search engines.
All in all, these are the main on-page SEO factors that you should to working on as they really can improve your websiteís standing in every search engine, driving natural traffic to your business.
---